Storage Shed Kits » New England » Post and Beam Shed Plans & Buyer's Guide
Post and Beam Shed Plans & Buyer's Guide
The most Comprehensive Guide for buying or building Post and Beam sheds and small buildings
Before you buy or build a post and beam shed read this:
Post and beam sheds are expensive. A well built standard 10' x 12' post and beam shed kit is around $2500 to $3000.
If you are going to have it built for you, it will cost several hundred more. A decent sized custom built post and beam shed can run upwards of $5000 depending on the siding, windows, doors, trim, roof, etc...
The Complete Post & Beam Plans & Buyer's Guide was written based on over 30 years of post and beam shed and barn construction. In fact I am typing this from my 16' x 20' custom post and beam office building right now.
This is not just a set of blueprints or drawings and a stock list. You will get advice on what materials to use depending on the purpose of your building and actual photos of every step from foundation to exterior trim.
You will not find a more comprehensive guide to buying or building post and beam sheds anywhere on the internet.
After reading this guide:
You will be able to build your own post & beam buildings ranging in size from 6' x 8' to 12' x 24' and beyond.


You will be an informed consumer if you are looking to buy a post and beam shed.
Filled with over 110 pages of advice, instructions and pictures this guide will take you through all the necessary steps of planning and constructing your new post and beam building.
Table of Contents
Introduction
Tools Needed
What size building should you build?
Building Specifics
Foundation
Stock list and figuring cuts for a custom sized building
Cutting posts (4" x 4" and 4" x 5" lumber)
Frame Stock Summary
Board and batten siding
How to notch a post
Assembly

Floor frame
Post & Beam Frame
Door(s)
Window(s)
Rafters (roof frame)
Figuring out rafter cuts
How to layout a 10 pitch building cut rafter
Building cut rafter detail
Angle Braces
Boarding
Roof Sheathing
Trim - Corner Boards and Fascia
Trim - rake boards and louvers
Windows and doors
Battens
Shed Door Ramp
Window box and shutters

Some finished buildings
Larger post and beam buildings
Conclusion
Right now, you can buy the Complete Post and Beam Shed Guide for only $27!.
For less than one percent of the price of a decent post and beam shed kit, you can learn how to build your own and know what to look out for if you are buying one.
From our customers:
I purchased and downloaded the guide today. It looks very informative, at least for a novice like myself, and has the most detail that I have seen. Thank you. I believe this will be very helpful ...
David S.
The plans downloaded, opened and saved. Good value for my money ...
Thanks, Jean
I am looking to buy a 12x16 timberframe shed. All the quotes I got were in the neighborhood of $4600 which makes your guide a great deal to be an "informed consumer" ...
Shawn
In June, I downloaded your guide and the results are great. I send you two photos of the shed as it is now. Everything worked well. Best Regards! Pierre from Canada



Hello,

I purchased your wonderful How to Build a Post and Beam Building book on line yesterday because I want to build an 8' x 10' post-and-beam garden shed this summer and, if I succeed with that project, I'll build a 16' x 20' post-and-beam cabin sometime next year. I think your book is really well written and nicely illustrated with photos. It is exactly what's needed by a novice builder like me.

I was absolutely delighted when I read the section that explains how you built your 16' x 20' office building, because the design of that building almost exactly matches the design I want for my cabin! Before downloading your book, I'd found a number of post-and-beam cabin designs and cabin kits on line that are similar to what I want, but the roof pitches on all of them are relatively shallow (e.g., 8/12, 5/12) – and I want a steep, 12/12 pitch for my cabin's roof because it will be built in snow country (far northern Maine), because I want headroom in my cabin's sleeping loft, and because I just like the look of a steeply pitched roof.

In closing, let me say "Thank You" for authoring such a wonderful piece of work. I am so happy I found it.

- Cynthia
Perham, ME
Build your new storage shed, backyard getaway, pool shed, cottage, camp, hobby barn, workshop, farm stand, home office or even attach to another building as an addition. Customize your post and beam building to serve your specific needs.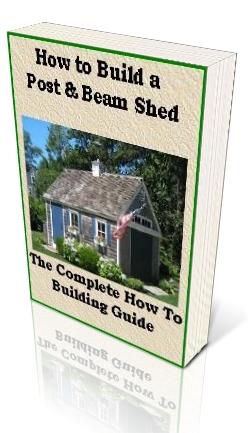 Full Color PDF Version only $27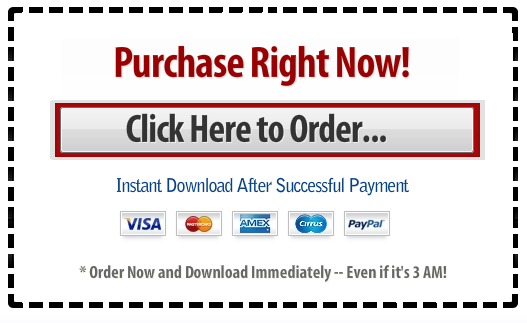 New Englanders: Thinking about ordering a post and beam shed kit from us? Download the guide and we'll refund the purchase price if you order one of our shed kits!
post and beam, shed, plans, guide, how to build a post and beam shed
Storage Shed Kits » New England » Post and Beam Shed Plans & Buyer's Guide